Fedor Jelezko and Jörg Wrachtrup Receive ZEISS Research Award
Prestigious research award to be presented in a new form for the first time
Additional award for young researchers
OBERKOCHEN/Germany, 2015-12-18.


Fedor Jelezko and Jörg Wrachtrup are the winners of the prestigious ZEISS Research Award in 2016. They have been honored for their outstanding work on quantum technology with optically addressable spins in diamond.

The award will be presented within the framework of the ZEISS Symposium that will take place for the first time on 23 June 2016 in the ZEISS Forum in Oberkochen. During this event international experts will conduct discussions and identify trends and requirements in the fields of optics and photonics that are being strongly influenced and changed by the increasing level digitization in the modern world. These include, for example, computational imaging, computer vision and machine learning, large data in optics, and virtual and augmented reality.

The ZEISS Research Award will be presented every two years and has been allocated prize money totaling 40,000 euros. The selected candidates should have already demonstrated outstanding achievements in the field of optics or photonics. They should still be actively conducting research, and their work should offer major potential for gaining further knowledge and enabling practical applications.

This year's high-profile jury comprises the following members:

Jürgen Mlynek, Former President, Helmholtz Association of German Research Centres; Chairman of the Board of Trustees
Stefan Hell, Director, Max Planck Institute for Biophysical Chemistry in Göttingen, Germany; winner of Carl Zeiss Research Award in 2002 and winner of the Nobel Prize for Chemistry in 2014
Anne L'Huillier, Professor of Atomic Physics at Lund University, Sweden; winner of the Carl Zeiss Research Award in 2013
Ulrich Simon, Senior Vice President, Corporate Research & Technology, Carl Zeiss AG
Andreas Tünnermann, Director of the Fraunhofer Institute for Applied Optics and Precision Engineering in Jena, Germany
ZEISS Research Award
Initiated and funded by Carl Zeiss AG, the ZEISS Research Award is the successor to the Carl Zeiss Research Award that honored outstanding achievements in optical research every two years from 1990 onward. It was advertised by the Ernst Abbe Fund and was allocated prize money of 25,000 euros on its most recent presentation. 20 winners received the prize in a total of 13 award ceremonies.
Many winners of Carl Zeiss Research Award went on to obtain further awards and distinctions, four of them even the Nobel Prize.
Ahmed H. Zewail, winner in 1992: Nobel Prize for Chemistry in 1999
Eric A. Cornell, winner in 1996: Nobel Prize for Physics in 2001
Shuji Nakamura, winner in 2000: Nobel Prize for Physics in 2014
Stefan Hell, winner in 2002: Nobel Prize for Chemistry in 2014.
The announcement for the 2016 ZEISS Research Award was sent to a broad network of specialists and prominent personalities in science, industry and society at the end of September. They were requested to submit their proposals by 15 November.
Carl Zeiss Award for Young Researchers
Starting in 2016, independently of the ZEISS Research Award, the Ernst Abbe Fund in the Donors' Association for the Promotion of Sciences and Humanities in Germany will present a research award with a new focus: the Carl Zeiss Award for Young Researchers. This will also be presented at the ZEISS Symposium. The winners in 2016 are:
Robert Brückner, Institute for Applied Photo Physics (IAPP), Technical University of Dresden, Germany
Georg Heinze, Institute of Photonic Sciences (ICFO), Barcelona, Spain
Robert Keil, Institute for Experimental Physics, University of Innsbruck, Austria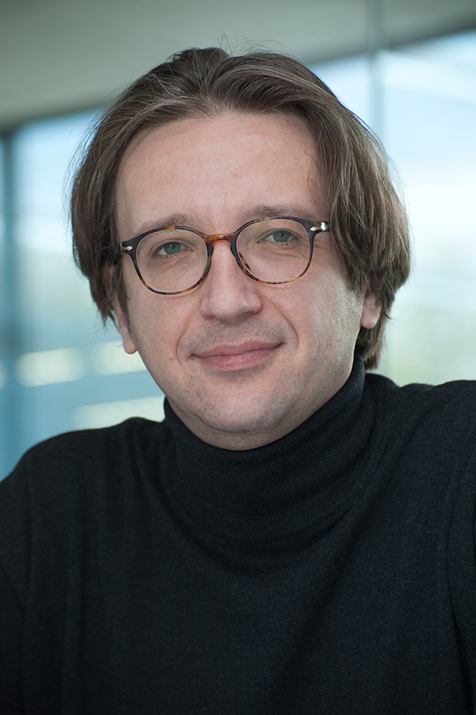 Bild-Download
(JPG Datei · 5 MB)
Winner of the ZEISS Research Award 2016: Fedor Jelezko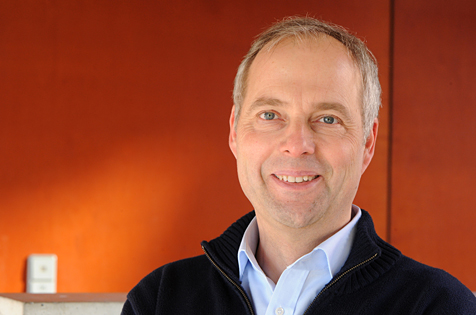 Bild-Download
(JPG Datei · 5 MB)
Winner of the ZEISS Research Award 2016: Jörg Wrachtrup
---
About ZEISS
ZEISS is an internationally leading technology enterprise operating in the optics and optoelectronics industries. The ZEISS Group develops and distributes semiconductor manufacturing equipment, measuring technology, microscopes, medical technology, eyeglass lenses, camera and cine lenses, binoculars and planetarium technology. With its solutions, the company constantly advances the world of optics and helps shape technological progress. ZEISS is divided up into the four segments Semiconductor Manufacturing Technology, Research & Quality Technology, Medical Technology, and Vision Care / Consumer Optics. ZEISS is represented in over 40 countries and operates more than 30 production sites, over 50 sales and service locations and about 25 research and development facilities. In fiscal year 2014/15 the company generated revenue approximating €4.5 billion with around 25,000 employees. Founded in 1846 in Jena, the company is headquartered in Oberkochen, Germany. Carl Zeiss AG is the strategic management holding company that manages the ZEISS Group. The company is wholly owned by the Carl Zeiss Stiftung (Carl Zeiss Foundation).
Further information at
www.zeiss.de
---
About the Ernst Abbe Fund
The Ernst Abbe Fund is a foundation for promoting science in the fields of precision engineering, optics, electronics, glass and glass ceramics. It was set up in 1987 by the Carl Zeiss Foundation to mark its 100th anniversary and is managed by the Stifterverband für die Deutsche Wissenschaft (Donors' Association for the Promotion of Sciences and Humanities in Germany).
Further information at
www.abbe-fonds.de
---
---
ZEISS Research Award Ceremony