WETZLAR/Germany, 2016-11-17.

Hunters can now download the new ZEISS Hunting App for Apple and Android devices. The app, which was primarily developed for ZEISS products, offers many impressive practical functions for hunting: ballistic calculator for precise long-distance shots, diary with photo function, GPS tagging for the documentation of hunting experiences and a detailed, global weather forecast. The app available in German and English is offered as a free download.

"With the ZEISS Hunting App we would like to address the open-minded and passionate hunter of today," explains Matthias Raff, Product Manager at Sports Optics. "The large number of features optimally support planning, the success of the hunt and documentation." Registered users benefit from data backup and can access their account using several end devices.


Customizable dashboard
Once the app has been opened, the dashboard – the app's customizable homepage with a quick overview of the main features – appears. "This means you always have the most important functions at hand: the ballistic calculator, the diary function with photos and GPS tagging, and the detailed weather forecast," Raff continues.
Feature overview
The integrated ballistic calculator allows hunters to easily customize the settings to suit their ZEISS long-distance hunting products – be it ZEISS Rapid-Z
®
, BCD+, BCD LongRange, or BCD Competition. Characteristics of different calibers and loads, as well as the impact of current weather conditions and the inclination angle at the point of impact, can be precisely determined. You can select from a database containing over 5,000 manufacturers, calibers and projectiles.
The field notes also contains many practical functions: every shot and hit, every sighting and others events during the hunt can be saved with photos and GPS data in a separate entry. "This allows app users to optimally record events, the game population in the hunting territory and their own hunting experiences," Raff explains. The shot can be can be tagged via GPS through the shooter's and the target's position, and then displayed on a map. The diary shows all entries in chronological order and can be appropriately filtered.
"The weather tool additionally permits the optimum matching of hunt planning and inspections of the hunting territory to the weather and light conditions," Raff adds. In addition to the current location, users can also display the weather for their hunting areas of choice. The weather forecast covers five days – temperature and precipitation, wind direction and speed, humidity and air pressure are displayed hour by hour. A compass function and the glare-free, automatic night mode round off the list of features available.
Download app at iTunes:
http://apple.co/2gbpuMl
Download app at Google Play:
http://bit.ly/2f08Qg1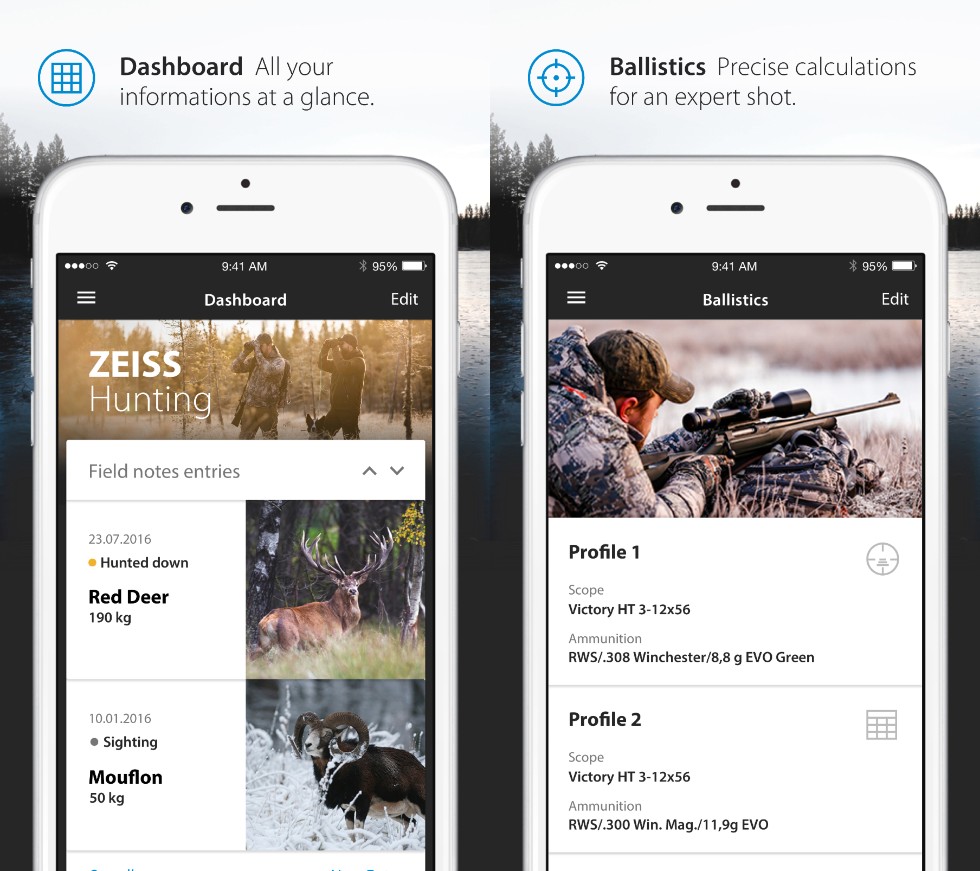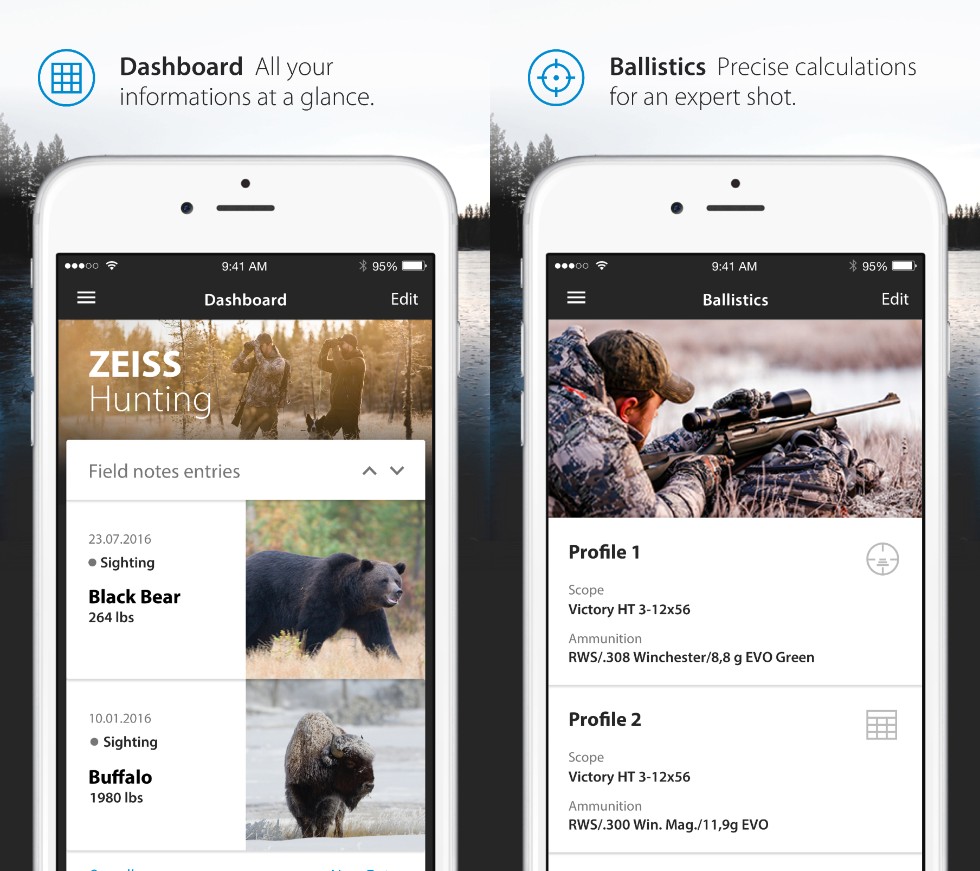 ---
Press Contacts: