Making the revolutionary routine
with OCT Angiography
AngioPlex® OCT Angiography from ZEISS ushers in a new era of eye care with non-invasive imaging of retinal microvasculature - taking glaucoma and retinal disease management and treatment planning to the next level.
Transform your everyday
by making OCT Angiography a reality in your practice
Integrating OCT Angiography into your practice provides advanced care for your patients and the advanced technology you need to support the demands of today's aging population.
Uncover hidden pathology in a range of everyday eye conditions.
Diabetic Retionopathy (DR)
Conventional OCT shows macular thickness to be within the normal range for this known diabetic patient. AngioPlex OCTA highlights early signs of diabetic changes, evident by a ragged foveal avascular zone (FAZ1), and instances of microaneurysms that cannot be seen clinically.

Age related macular degeneration (AMD)
Conventional OCT B-scan indicates structural effects of wet AMD. AngioPlex directly reveals the choroidal neovascularization (CNV) lesion, providing improved ability to monitor treatment regimen.
RNFL thickness maps identify global thinning in the retinal nerve fiber layer. The AngioPlex for ONH with Metrix1 visualizes and quantifies peripapillary capillary perfusion, providing important vascular insights into glaucoma.
Unlike other OCTA technologies, ZEISS AngioPlex enables the visualization of both vascular and structural information from a single, non-invasive scan. Watch the video to understand how it works.

AngioPlex image capture with Single Scan Simplicity and FastTrac™ lets you scan at the highest resolution, minimizing artifacts from blinks and other eye movements, and without sacrificing patient throughput. Watch the video to understand how it works.
Visualize vascular abnormalities
AngioPlex OCT Angiography - powered by eyecare's leading clinical OCT platform, ZEISS CIRRUS - enables you to do more: gain workflow effiency, deliver care with ease, quantify vascular change and manage more with confidence.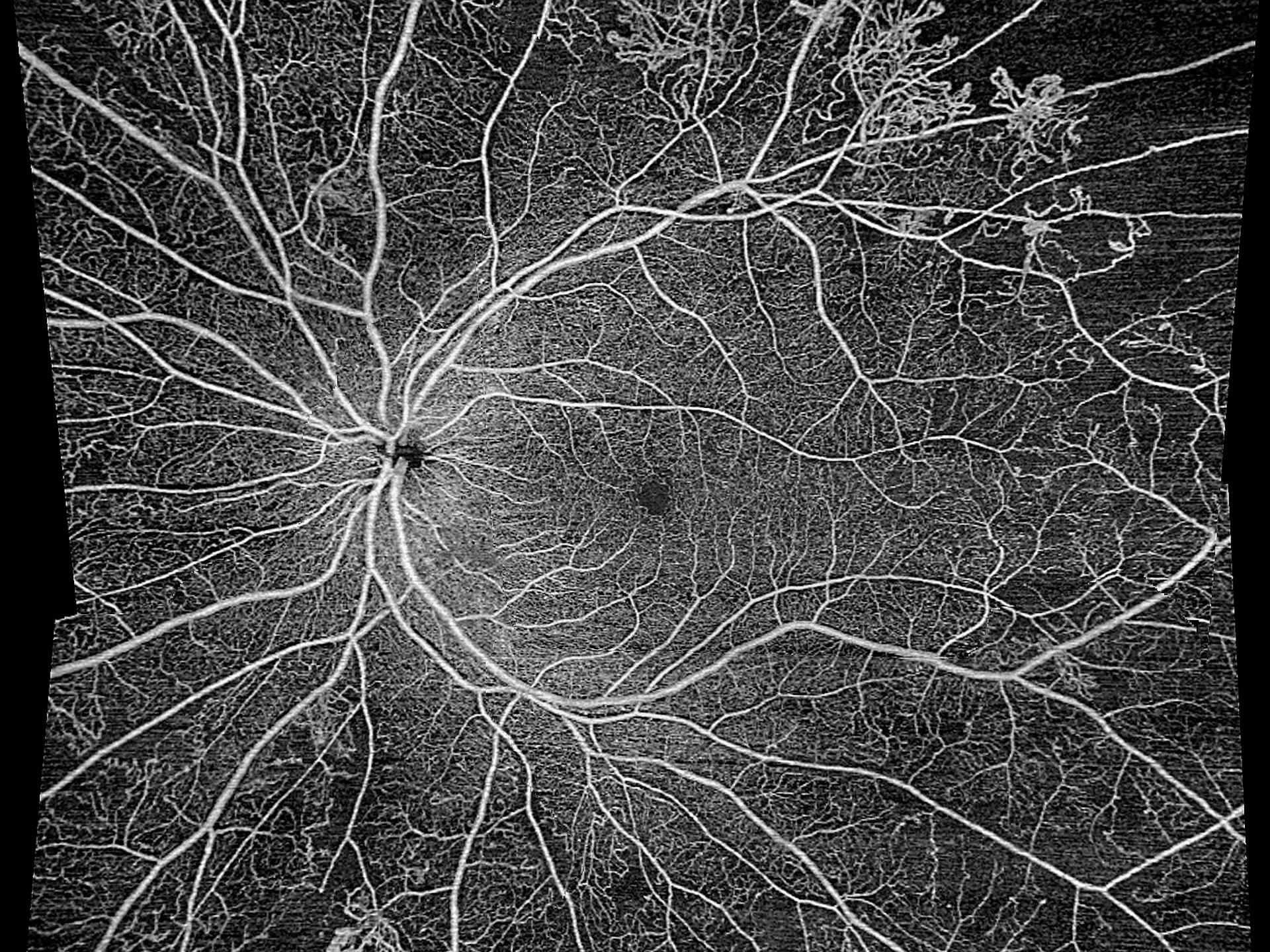 See wider for a quick vascular assessment
Widefield OCTA scan allows visualization of vasculature and detection of diseases that affect the macula and peripheral retina, enabling quick and comprehensive vascular assessment.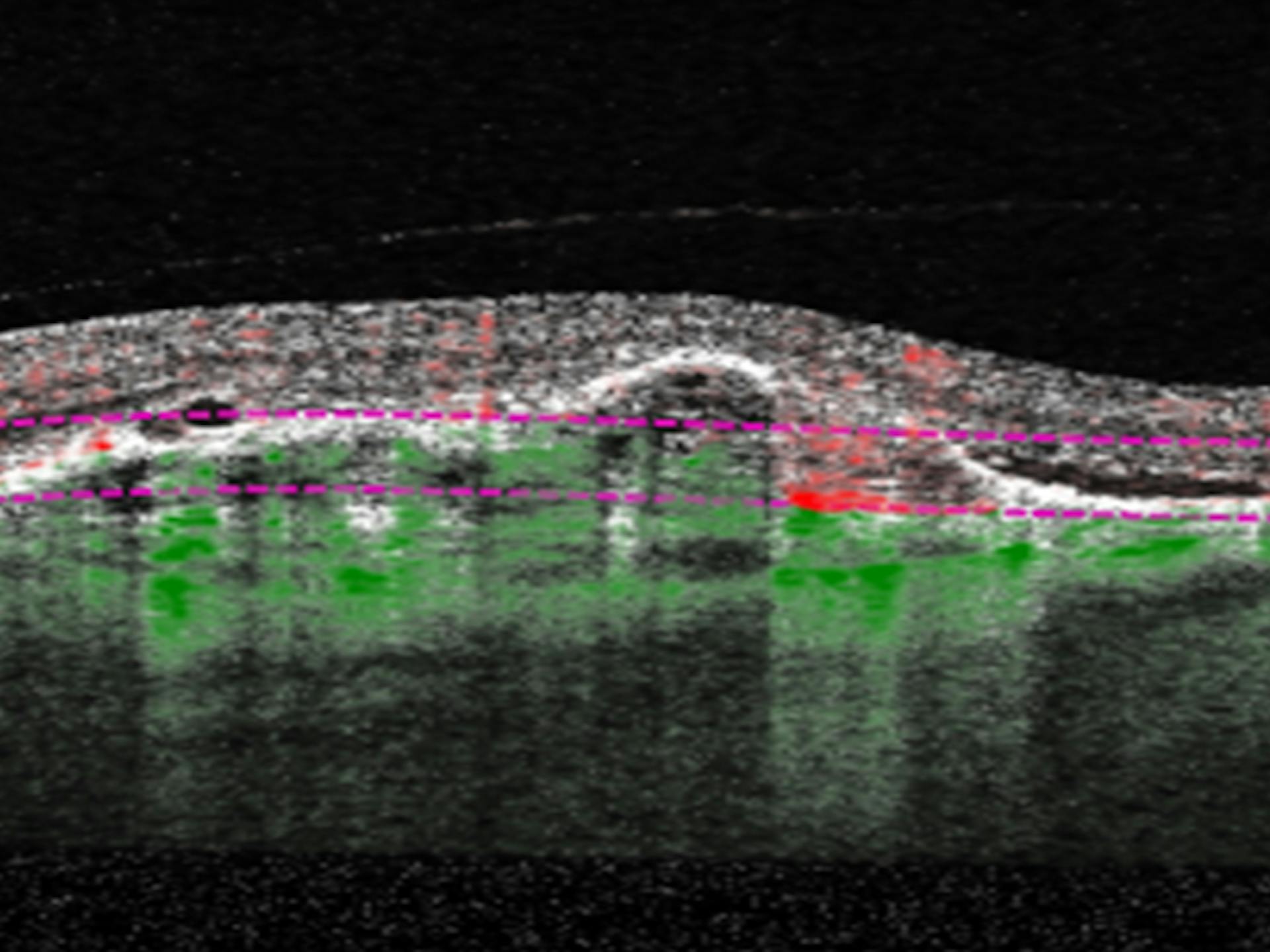 Reveal the finer details of the retinal microvasculature
With a single click, isolate retinal layers of interest from the vitreoretinal interface located deep into choroid.
Gain new insights into glaucoma and retinal conditions
AngioPlex Metrix1 for Macula and ONH allows clinicians to objectively assess and track progressive eye diseases such as diabetic retinopathy and glaucoma with quantification tools.
Explore OCT Angiography cases
Explore OCT Angiography cases
Read up
on OCT Angiography