Snow goggles
Read the slope: outstanding optics combined with dynamic and trendy snow goggles
Ski slopes here we come! It's many people's favourite time of year. However, skiing and snowboarding can be extremely stressful for your eyes: stormy winds, cold temperatures, higher UV factors and up to 90 percent more reflection of the sun's rays in snowy terrain. This can have a decisive effect on your vision, and even experienced skiers have difficulty maintaining optimum vision when moving from the sun to the shade. ZEISS snow goggles allow you to chill out at an après-ski party without red, watery and stressed eyes. You can choose from a wide range of special technologies, tints and features.

How you benefit
For your favourite hobby
Reliable UV protection: reflection off the snow significantly increases the effects of ultraviolet radiation when skiing at high altitudes. ZEISS snow goggles have been specially designed for alpine skiing and therefore provide 100 percent protection against solar UVA and UVB rays up to 380 nanometres.
Optimal fit and protection: snow goggles must not impair a skier's vision. Whether you enjoy racing, freestyle, challenging snowboard runs or simply a family day out on the slopes, ZEISS snow goggles are available in a wide variety of models for men and women and also include models with interchangeable lenses. All of them provide ideal protection against wind, snow and rain – in addition to sun protection.
Maximum vision through outstanding ZEISS optics, better contrast: thanks to the special coating technologies from ZEISS, snow goggles help skiers read the slopes in all weather. This provides added safety, even at high speeds and in unfamiliar terrain. Various special tints, polarizing filters and mirror coatings ensure that the personal demands of the skier are not neglected.
Stylish look: ZEISS snow goggles are more than an accessory, they are also a fashion item that must match the personal style of the wearer. A wide selection of tough, coloured lenses combined with trendy frames ensures that you do not need to make any compromises when it comes to fashion.
Also ideal for spectacle wearers: a clip insert containing your prescription can be easily attached to ZEISS snow goggles, which ensures perfect, relaxed vision for every spectacle wearer.

What makes ZEISS snow goggles so special?
Heard about SONAR?
ZEISS SONAR* is an innovative tint from ZEISS Sunlens in Italy. It improves vision in all light conditions in the snow and enhances colours, brightness and contrast, even at high speed on the slopes. In other words, it makes skiing safer.
Unlike standard blue filters, the special spectral curve of ZEISS Sonar suppresses blue light but allows some to reach the eye – in the range between 380 and 500 nm. This allows you to recognize unevenness in the snow such as bumps and depressions. This makes skiing and snowboarding safer.
Furthermore, the snow goggles are available with ZEISS Sonar, and the models for men are available with polarizing filters. ZEISS POL snow goggles feature thermally shaped lenses with a red tint. They ensure:

Less glare caused by snow and ice
Optimum vision and wearing comfort
Better contrast and detailed vision
Protection against sunlight
Added safety and even more fun for your favourite sport
* ZEISS Sonar patent: PCT/EP2013/000138.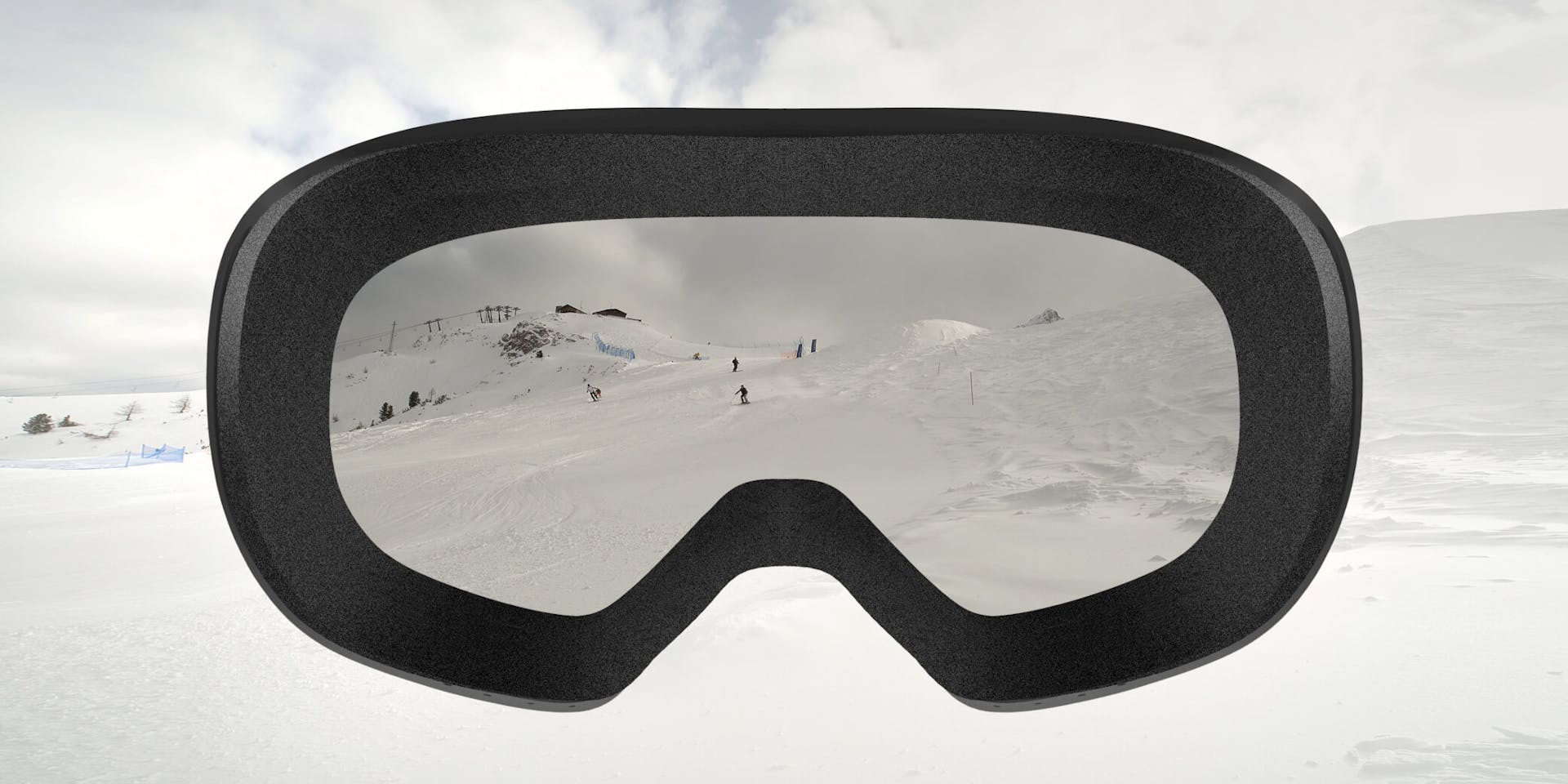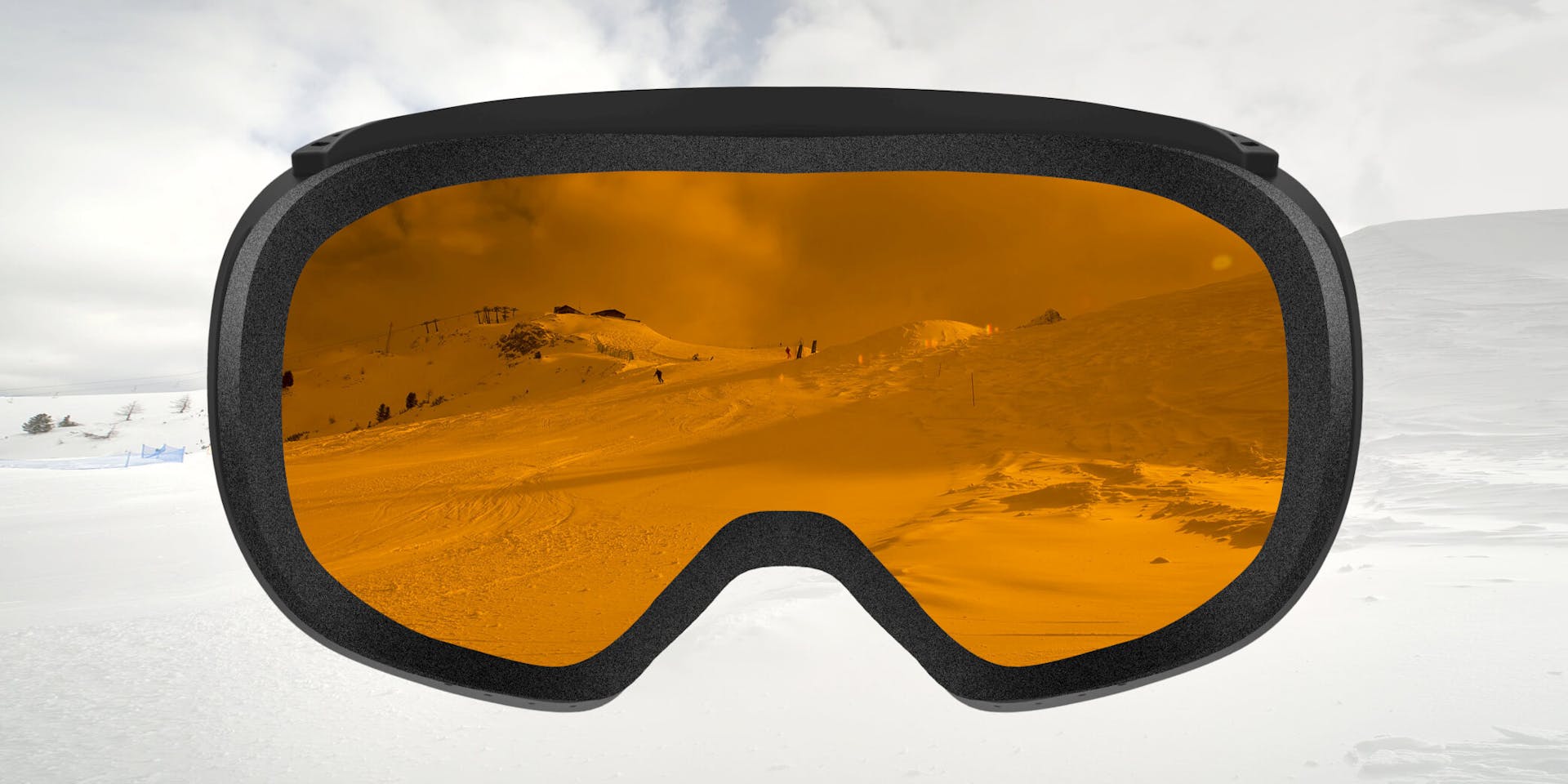 ZEISS Interchangeable: the models with interchangeable lenses
My Vision Profile
Determine your personal visual habits now and find your individualised lens solution.
Find a ZEISS Optician Near You