ZEISS Victory SF 10x32
For an excellent overview.

center >
The ZEISS Victory® SF binoculars allow you to experience the most exciting hunting moments as never before. The optical perfection, the unparalleled field of view, the revolutionary ergonomics and the ultra-light design make this model the best all-purpose binoculars ever built by ZEISS. Experience the ZEISS Victory SF family as the most versatile premium binoculars in the company's 170-year history.
A large field of view is essential for spotting game as it enables you to cover large areas faster and to see small movements at the edge of the viewing field. Thanks to the combination of the ErgoBalance concept and its optimal weight distribution the ZEISS SF 32 is the perfect companion for stalk hunting.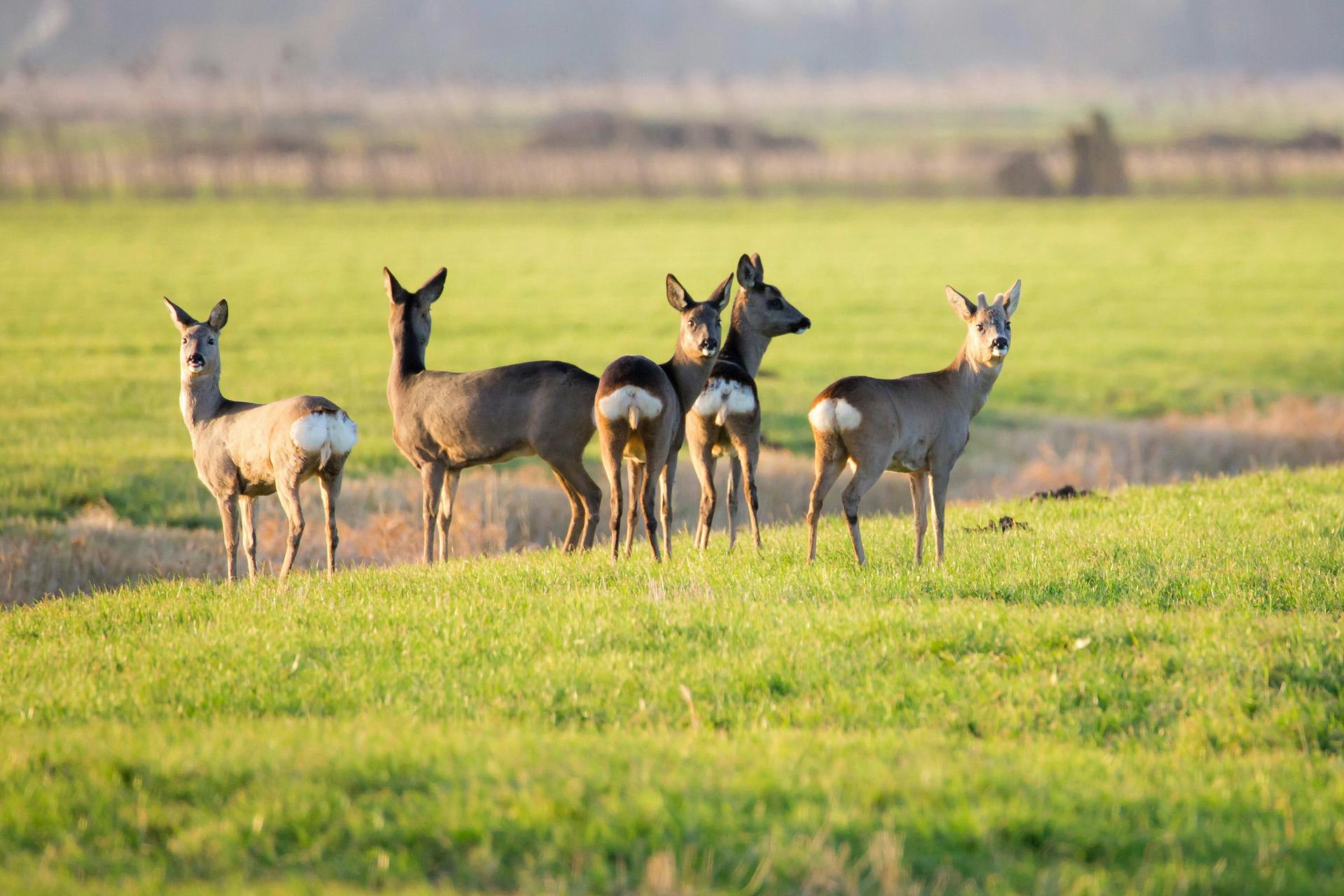 The Ultra-FL Concept is containing several SCHOTT fluoride glasses for absolute color fidelity, brightness, clarity and the finest resolution of details, even in the harshest conditions and most challenging environment.

Extremely wide field of view
The incomparably broad field of view of both SF models provides a perfect overview in difficult terrain and their close focus distances of 1.95 metres (SF 32) and 1.5 metres (SF 42) allow the exploration of even the smallest details.

An exceptional viewing experience
Natural, true-to-life colour rendition, a bright viewing image and finest resolution of details. The UFL concept delivers them all. In the Ultra-FL Concept , several elements made of SCHOTT fluoride glass are combined in a system that delivers absolute color fidelity, brightness, high contrast and the finest resolution of details.

The outstanding SmartFocus concept allows you to respond as quickly and intuitively thanks to the improved focusing speed. The focusing wheel is positioned in the triple-link bridge to allow for a comfortable, natural hand position. The anti-slip surface allows for easier, more precise operation and ideal focusing with a maximum of only 1.6 or 1.8 turns (depening on model).

ZEISS T* coating is a guarantee of the brilliant, high-contrast images­­ which you will experience above all in adverse light conditions and in the twilight. Behind it, however, there is no specific formula for building up the layers. Instead, it is a technology that is constantly adjusted to suit new glass materials and requirements, which varies from lens to lens.

Thanks to the ErgoBalance Concept, the binoculars are ideally balanced in the hands and enable prolonged and steady observation with minimum fatigue by reducing stresses on the muscles of the upper and lower arms.


A clear view, whatever the weather
There are always exciting things to be seen in the world of nature – even in wet weather. This is why ZEISS developed LotuTec®. A coating for the lenses of binoculars and spotting scopes that enables a clear and unhindered view in all weather conditions.

| | |
| --- | --- |
| Magnification | 10 × |
| Effective lens diameter | 32 mm |
| Light transmission | 90% |
| Exit pupil diameter | 3.2 mm |
| Twilight factor | 17.9 |
| Field of view at 1,000 m (yds) | 130 m (390 ft) |
| Subjective viewing angle | 69° Ww |
| Close focusing distance | 1.95 m (6.4 ft) |
| Diopter adjustment range | − 4.0 | + 4.0 dpt |
| Exit pupil distance | 19 mm |
| Pupil distance | 54 – 76 mm |
| Lens type | Ultra-FL |
| Prism system | Schmidt-Pechan |
| | |
| --- | --- |
| LotuTec | Nitrogen filled | + | + |
| Water resistance | 400 mbar |
| | |
| --- | --- |
| Operating temperature | − 30°C | + 63°C (− 22°F | + 145°F) |
| Length | 150 mm (5.9") |
| Width at an interpupillary distance of 65 mm | 112 mm (4.4") |
| Weight | 590 g (20.8 oz) |
Binocular Accessories
Improved performance.
The practical accessories have been developed by hunters for hunters and focus on the needs of the user.


ZEISS Hunting App
The App for today's hunters.
More than 100,000 hunters around the globe already enjoy the benefits of the versatile functions of the ZEISS Hunting App. Always at hand in the field, the app enables hunters to document hunting events and experiences as they happen. More information

Find a ZEISS dealer
Please type in your address to find a dealer near to your location: